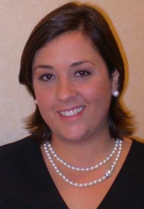 Dr. Maria M. Landron's research interests are mainly in public health emergency preparedness and public health workforce. More specifically, she has compared public health emergency preparedness measures across states and local health agencies, and she has collaborated on the elaboration of a proposal on competency-based hiring for local health department directors in Kentucky.
While working on her public health degrees over the past few years, Dr. Landron, with her doctoral level concentration in Health Services Management, was able to explore several research topics and gained experience in several areas. She worked as a Research Assistant for the University of Kentucky College of Public Health-Office of Academic Affairs and the UK Center for Interprofessional HealthCare Education, Research & Practice. As an intern in the Lexington-Fayette County Health Department and the Puerto Rico Health Department, she was able to develop an understanding of public health preparedness systems at both the local and state level, respectively. Also, during her time as a student, she wrote a mini-grant proposal for the National Coordinating Center for Public Health Services and Systems Research - "Assuring the Future of Public Health Systems Research" Dissertation and Junior Faculty Awards - which she received.
Among other interests and experiences, Dr. Landron has assisted in nutrition-related projects in Lexington, Ky., and has worked for health-related projects involving Kentucky's Hispanic population. For the latter, she taught a "Mental Health and Substance Abuse" class in Spanish for the North Central AHEC Health Promoters Program and coordinated the Kentucky Department of Public Health (HIV/AIDS Division) Hispanic Non-Traditional Partner Initiative, for which she also wrote the grant proposal. She earned her Bachelors of Science (biology) and Master of Public Health at the University of Puerto Rico and her Doctor of Public Health degree at UK.
Project
Comparing PH Emergency Preparedness Services Across States and Local Agencies
Research Areas
Contact